"Thy Will Be Done"!






love is the journey
and the journey is love
seeking to rediscover
what we once had above

above all the anguish
the suffering and hate
global domination
seems to be our fate

but i cannot accept
the message nor meal
for wormwood is bitter
eternal death can be real

for now do i live
a question each day i ask
i struggle with self
to remove the mask

inundated with illusion
propaganda and lies
all i hear now
is my soul as it cries

there is an anger inside me
each day i struggle to subdue
my peace is evasive
from the cuckoo nest it flew

there is a great shadow
that hides away my sun
but the glimpses of the love
draws my self to the One

i will not give up
nor shall i ever give in
for there is a power supreme
we all have within

set fire to the veil of dark
that steals truth's light
send darkness back to it's domain
of the long lost night

for the war may be long
but we have already won
for i live in a place
where "Thy Will Be Done"!






~ wsp ~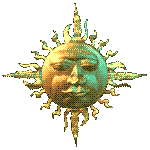 © 2008 : William S. Peters, Sr.