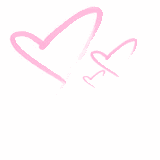 that first kiss . . .








mmmmm . . .baby . . .

i feel this passion
i wish to express
come on sweetie
let us do press

our bodies together
let us start with a kiss
i feel your breath flutter
as we become amiss

you know what i want
for i can not lie
as i caress your body
to evoke your sigh

just let it go
and let me begin
flesh to flesh
as you take me in

we begin to move
with in the deep
i hear you whimper
as you start to weep

you wrap me up
and i begin to lose
my self in you
as we begin to fuse

we move as one
in our ecstasy
i hear the music
bright lights i see

we're coming closer
to that mountain peak
and soon will fall
into that place we seek

that special place
in passion's throes
in convulsive thrusts
our love explodes

as we let go
we moan and scream
and i cling to
this lovely dream

uuuummmm so nice
was that first kiss
for it lead us to
this place of bliss








~ wsp ~



Project : "share the love"


© 2008 : William S. Peters, Sr.