Look at me . . . look at me please, very carefully. What you see is but a cup, a vessel. I have a purpose, yes, even I have a Divine Blessed Duty . . . Yes, I am but a Coffee Mug! All I do is hold within me the liquid that fortifies your morning life. You could also use me as a Mug for your Teas, but my formal definition is "Coffee Mug". I am graciously rewarded for providing my services . . . yes, I bet you never thought about me before. You see, each and every day, early in the morning I have the pleasure of touching your lips often, I am held in such a loving manner that words just can not describe. So often you look beyond my nature, for it is what is inside of me that is important to your life . . . but that's ok with me, for I am still happy to serve !If you have a few moments, I would like to tell you my story . . .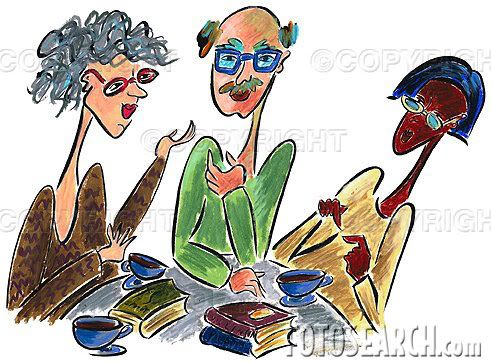 It all started long ago . . . you see, in the beginning I was content to just exist, I had no questions, duties, or any such aspirations in life. I was just a part of the whole, for I was just the Clay of the Earth. Then one day, a harvester came along and separated me from my surroundings and took me to a place where I was washed and cleaned. This was quite a shocking experience, for all that I previously knew and was, was in the process of being changed.




After I was washed of most of my natural qualities I was a part of, I took on a new appearance. Little did I know what was to come! I was then taken to a place where the light was great. You see, all my life before was spent in the darkness and solitude of being a part of the Earth. . . a greater Whole.




There was this other Life Being, He or She took me and started to play with me . . . that felt real good. I was massaged, manipulated, stretched and shaped . I did not mind it too much, but there were times when I was stretched beyond my natural limits and I broke . . . but the hands of my new associate gently put me back together again. Then He /She put me on this ride where I was spinning around and around . . . wow that was fun! As I was spinning I felt myself taking on new and exciting shapes and characteristics. I was rounded and smoothed and tweaked. It was all good until they just ripped a piece of me off of me and put it back. This was done several times. I have later learned that was to become one of my new characteristics . . . yes, I have an arm . . . a handle. Beautiful don't you think? Now I have the ability to be held, but very gently, for I was still soft inside and out. Little did I know what was to come. My Creator was pleased with me. I watched as they say and admired their Creation . . . ME! Then . . . OMG . . . they put me on a tray and put me in this HOT HOT HOT HOT place . . .OUCH! God was it Hot! I stayed there for what seemed to be an eternity! Then the light came and I was released from that torturous experience. I started to cool down and gather my senses and become aware of my surroundings. Wow, for some reason I felt different . . . I felt strong . . . I felt indestructible ! I had a new firmness about me a new resolution! My arm was no longer weak . . . I could be held with certainty . . . and I was sure of what I had become . . . for I heard my Creator call me . . . a Coffee Mug!




Now I have a defined purpose. And for my service, each day I am held gently and kissed often. I thank you for your love.
I love being a Coffee Mug.
By the way, I am also good with All Teas, Cappuccinos, Espresso, Café Latte, Water, Soda . . . for I am very versatile. I also have many Brothers and Sisters who have similar experiences.
Thank you for listening to my story.
I wish you the same blessings in your life . . .
. . . to discover your purpose !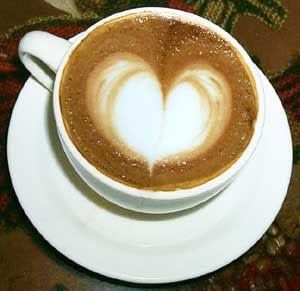 ~ story related by ~
~ Tamika . . . my Daughter ~
Project : "share the love"
~ bill ~

© 2008 : William S. Peters, Sr.